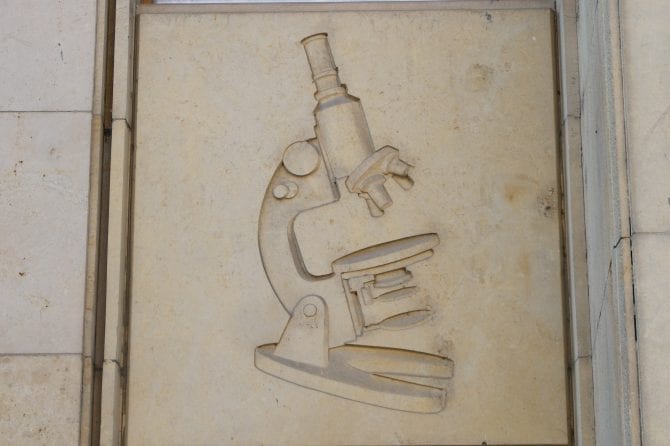 Compared to the general population, individuals with autism have been diagnosed with a dysregulation of the immune system with the possibility of serious effects on the overall health of these individuals. The role of the immune system, especially the involvement of pro-inflammatory cytokines, which also affect the function of certain brain structures and thus patient behaviour, as well as the low-grade chronic inflammation that accompanies autism, are among the latest insights into the etiopathogenesis of autism. In our research, we focus on monitoring the levels of immunological markers in people with ASD, including the use of the multiplex method. Luminex MAGPIX® system – multiplex assay…. More
We are cooperating with the Institute of Immunology Faculty of Medicine
Inflammatory marker HMGB-1 and gastrointestinal dysfunction in people with autism spectrum disorders
Currently, attention is focused on new markers of inflammation, including high mobility group box-1 protein (HMGB1). Inflammatory activity can affect the digestive tract with manifestations of gastrointestinal dysfunction. In our study, we monitored HMGB1 levels in a group of individuals with autism and their association with symptoms of GI dysfunction. In the group with higher levels of HMGB1 in the blood, we found a significantly higher incidence (73%) of severe forms of GI dysfunction, while at lower levels of HMGB1 in the blood, milder forms of digestive problems prevailed.
Babinská K, Bucová M, Ďurmanová V, Lakatošová S, Jánošíková D, Bakoš J, Hlavatá A, Ostatníková D. et al. Increased Plasma Levels of the High Mobility Group Box 1 Protein (HMGB1) Are Associated With a Higher Score of Gastrointestinal Dysfunction in Individuals With Autism Physiol. Res. 2014;6:S613-S618
Association of fecal calprotectin with symptoms of autism in people with autism spectrum disorder
The study focused on the levels of the inflammatory marker – calprotectin in the stools of children with ASD. Fecal calprotectin concentration correlates significantly with inflammation intensity. Approximately one-fifth of children with ASD had slightly elevated fecal calprotectin levels. Even with a slight increase in levels, a statistically highly significant correlation was demonstrated with the domains of the ADIR diagnostic test, representing the core symptoms of autism (qualitative abnormalities in reciprocal social interactions, qualitative abnormalities in communication, limited, repetitive and stereotypical patterns of behavior).
Fecal Calprotectin Levels Correlate With Main Domains of the Autism Diagnostic Interview-Revised (ADI-R) in a Sample of Individuals With Autism Spectrum Disorders From Slovakia. Babinská K, Tomova A, Celušíková H, Babková J, Repiská G, Kubranská A, Filčíková D, Siklenková L, Ostatníková D. Physiol. Res. 2017; 66: S517-S522 )