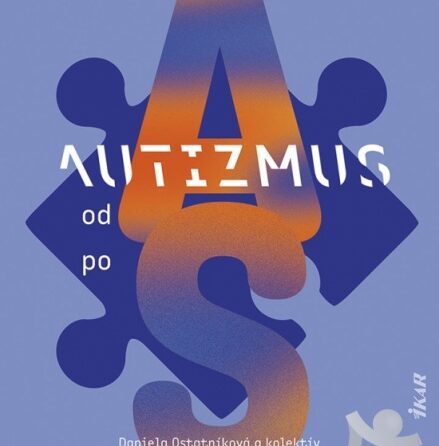 Dear parents and friends,
We are pleased to present our new book AUTIZMUS od A po S, which will officially see the light of day April 2, 2022 on the occasion of World Autism Awareness Day , published by IKAR
During the pandemic, we managed to bring together a great team of authors with many years of experience in the field. It consists of more than twenty renowned experts, the editor is Prof. MUDr. Daniela Ostatnikova, PhD. These doctors, scientists, child psychiatrists, clinical psychologists, speech therapists and medical and special educators devote a large part of their lives to children with autism. In the book, they share their knowledge and experience with the diagnosis of autism as well as with evidence-based interventions in the treatment of this neurodevelopmental disorder. They also offer practical guidelines for children and adults with autism spectrum disorders. The text also contains testimonials from parents, which point out how important and useful it is to become sensitive to the needs of people with this disorder and their families.
It is possible to PRE-ORDER our new book these days at a discounted price via book e-shops.